<< Back to main
Holiday Lobster now available!
Posted 12/10/2011 7:02am by Dave Adler.
Hi Folks-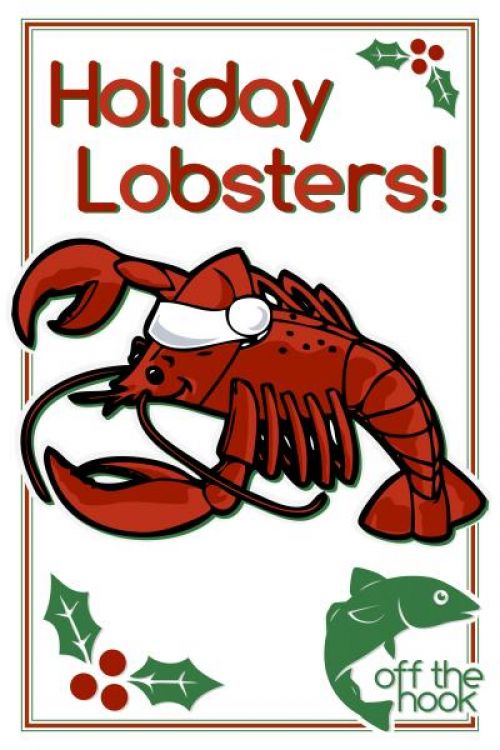 We are pleased to announce that fresh, live, hard-shell lobster caught by Off the Hook will be available this holiday season. There will be two delivery dates: Christmas Eve (Dec. 24) and New Year's Eve (Dec. 31). Both deliveries will be at the Halifax Brewery Market from 11 am to 1 pm in the lower courtyard (the same area where we parked the truck for the fish pickups). Lobsters are $10 each, and average 1 1/2 pounds each. Lobster must be ordered in advance so we know how many to bring. You can pay by cash, cheque, or credit card (through Paypal). To order, click here.
If weather prevents us from safely getting out on the water and making the Christmas Eve delivery, we will deliver your lobster the following week (on New Year's Eve). If the New Year's Eve delivery is cancelled, we will refund your order. By buying lobster through Off the Hook, you are insuring that the people who catch your lobster get a fair price for their catch. A portion of the proceeds go to the habitat stewardship and fisheries conservation efforts of Off the Hook.
We need to sell at least 500 lobsters to make this work, so please spread the word! Thank you for supporting Off the Hook.
Happy Holidays,
Dave