<< Back to main
Fish on the way!
Posted 7/20/2012 8:02pm by Dave Adler.
Hi Folks-
Beau was back on the water in the Bay of Fundy this week and did a great job catching all of the fish for tomorrow's CSF delivery, as well as the Seafood Throwdown we are hosting as part of the Tall Ship Festival on the Halifax waterfront. Film-maker Kevin Moynihan was on the boat with him yesterday and sent us some screen grabs from his footage: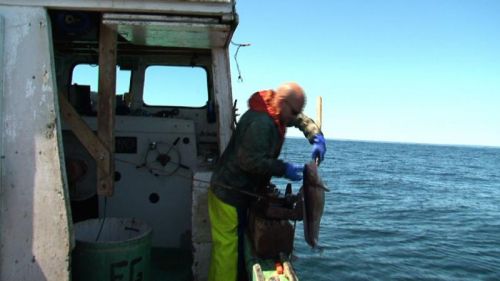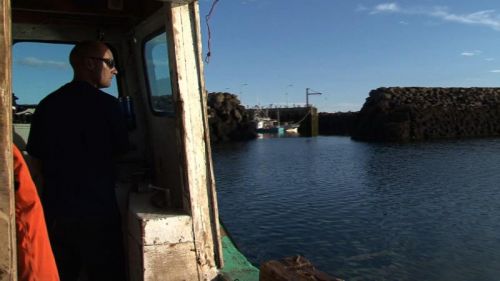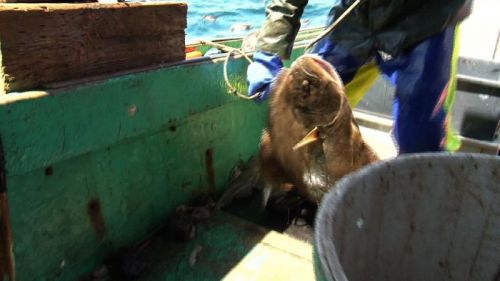 Tommorrow's CSF Deliveries
All deliveries are expected to run on time tomorrow- thanks to everyone for being patient with last week's late deliveries at some of our pickup spots. If you signed up for an alternating share of whole fish/fillets, tomorrow is a fillet day, so plan accordingly. As a reminder, here are your pickup details:
Halifax: Saturdays 10 am to 12 noon: Brewery Market 1496 Lower Water St, Halifax. Contact: Dave 456-9353
North End Halifax: Saturdays 10-12 am 2705 Fern Lane, Hfx. (Ecology Action Centre) Contact Heather: 449-7640

Wolfville Area: Saturdays 8-10 am Just Us! Coffee House Parking Lot: 11865 Highway 1 Grand Pre (Just off Exit 10 from Hwy 101) Contact: Carla and Justin today 691-7066

Tantallon: Saturdays 10:30-12 noon. Mariposa Picnic Area, 5229 St Margarets Bay Rd, Tant. Contact: Ron or Joan 852-2425

Bedford: Saturdays 10-12 am. 59 Douglass Drive (Basinview Subdivision) Contact: Sandra 469-0719

Dartmouth: Saturdays 10-12 am. 34 Russell St. (near the MacDonald Bridge). Contact: Brenda 404-4481

Lower Prospect: Saturdays 2-6 pm East Coast Outfitters 2017 Lower Prospect Road. Contact ECO: 852-2567
***Note: Lower Prospect fish will be at 5 pm tomorrow

Tatamagouche: Saturdays 5-6. Home Hardware Parking lot, Tatamagouche. Contact: Jackie 324-2584
The Islands: Saturdays. This pickup is coordinated by Jenny and Beau Gillis. Contact: Jenny 839-2003
Truro: Saturdays 3-4 pm. 23, Burnyeat St, Truro. Contact: Mike 956-8299
Musquodoboit Harbour: Sundays 10-12 am. Musquodoboit Harbour Farmers' Market. Contact Kelty: 220-9114
Off the Hook Seafood Throwdown!
If you happen to be on the Halifax waterfront tomorrow for Tall Ships, come see us at the Select NS/Catch Seafood festival Culinary Stage between 11:30 and 12:30 for the Off the Hook Seafood Throwdown.
What's a Seafood Throwdown? Good question.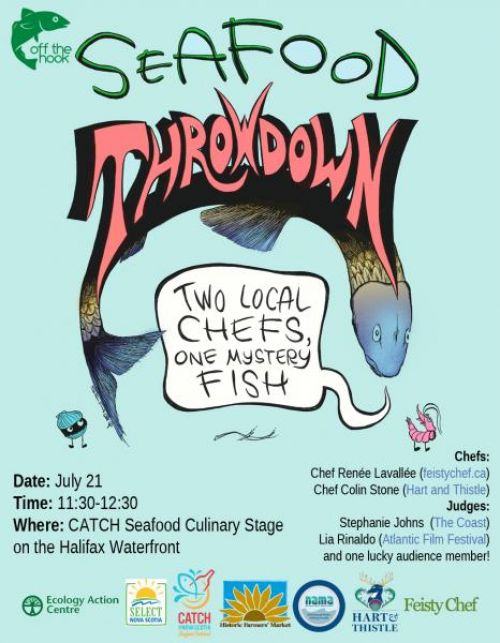 Seafood Throwdowns were pioneered by the Northwest Atlantic Marine Alliance (www.namanet.org). A Throwdown promotes local, sustainable small scale fishing and farming by pitting two local chefs against each other on stage in front of a crowd. The chefs (Renee Lavallee and Colin Stone) will be presented with a mystery fish caught by Off the Hook, and given 20 minutes to shop at the Brewery Market with $30 each. hen they'll head to the stage and prepare a dish for our judges (Stephanie Johns from the Coast, and Lia Rinaldo from the Atlantic Film Festival, and one Peoples' Judge chosen from the crowd). They'll hit the market shortley after 11, and they'll head for the stage at 11:30. We'll be live tweeting from the event at #SeafoodThrowdown. The event is free, and there will be tasty samples of Off the Hook haddock afterwards. If you're in the area, come to the Throwdown!
Enjoy the fish tomorrow, and thanks for supporting Off the Hook.

Dave
.